Here's the fabulous cover created by Rebecca Poole of Dreams2Media for Book Two in our Riders Up series, due out at Amazon next week, just in time for the Kentucky Derby!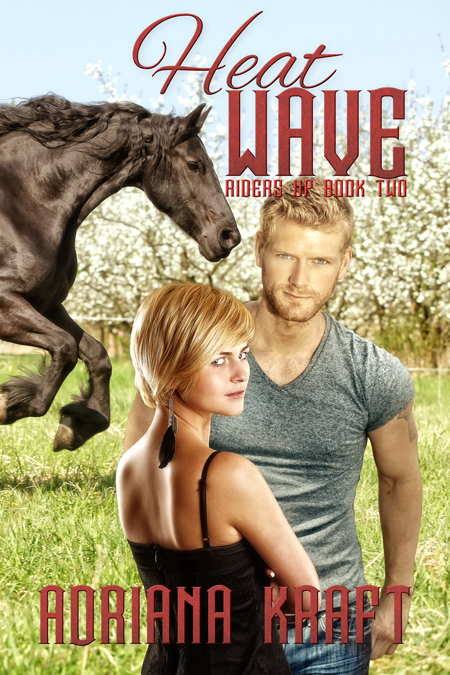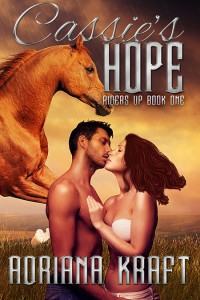 To celebrate, Book One: Cassie's Hope will be FREE at Amazon April 29 through Kentucky Derby Day, May 3. Bookmark this link http://www.amazon.com/ebook/dp/B00GDWTUGY and hit it April 29 to download your free copy of Cassie's Hope.
BLURB ~ Heat Wave
During an oppressive Iowa summer of drought and farm foreclosures, widowed Maggie Anderson makes a bold decision: She'll merge her love of horses and her family's three hundred and twenty acres into a horse farm and try her hand at nearby Prairie Meadows Race Track, where racing purses have just been augmented by the recently added casino gambling.
Down on his luck after being falsely accused in a racing scandal and banned from training, former Arlington Race Track trainer Ed Harrington has skulked home to Des Moines to drown his sorrows and wait for the dust to clear. He's unprepared for the piercing robin's-egg-blue eyes of pint-sized Maggie Anderson, who finds him at a flophouse and offers him a job. Can he pull himself together and meet the challenge?
As the two forge a tumultuous working partnership, they soon discover someone is out to get Maggie's farm and will stop at almost nothing to force her off the land. Can they find and stop the culprit before someone is killed? Can they survive the far greater danger unleashed by the raw passion simmering just beneath the surface of their relationship?
EXCERPT
PROLOGUE
Scorching hot. It shouldn't be this hot in February. Dreamily, she reached out her hand into the hazy air, then heard someone banging on the door and shouting. Strong arms pulled her out of the bed and urged her down the stairs. Horses whinnied frantically in the distance.
The scene shifted. A tall man staggered towards her, carrying the limp form of another man. Flames shot high from some building in the background. She strained her eyes trying to see better but failed to identify either man. Was he dead?
The shock woke her. Safe in her own bed, at a perfectly normal temperature, she tried to make sense of what had just happened. Maggie Magee Anderson never had nightmares. Should she be frightened? Somehow, she didn't think so. In the dream, she'd been rescued. She'd trusted those strong arms—whose arms? Would she ever find out? Maybe, maybe not, but in her bones, she could feel the dream's message: She'd be safe, even if she had to walk through fire.