Welcome to Book Hooks, a Wednesday offering by members of Marketing For Romance Writers to share a little taste of our work and entice you into wanting more! Click on the links at the end to travel to other Book Hook posts, and enjoy!
We're celebrating the re-release of The Best Man – find more excerpts and a giveaway on our re-release tour: http://bippityboppitybook.com/best/
EXCERPT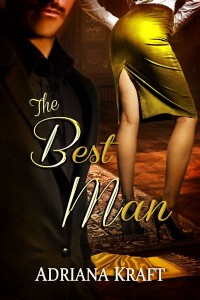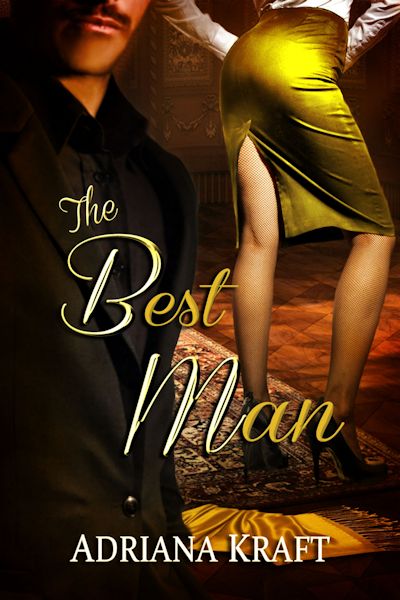 "Kneel in the cushion chair," Kitty ordered, "facing away from me."
Jared nodded, draped his arms over the back of the chair and peeked behind him. She was smiling.
"Raise your ass more. That's right."
"Put your wrists together," she said, stepping around the chair. Only then did he see that she carried a leather strap, which she quickly secured around his wrists.
"That should hold you," she muttered before kissing his head. "I wouldn't want you trying to turn the tables on me midcourse. Are you comfortable enough?"
"Yeah, get on with it."
"Oh, I give the orders. Don't go anywhere—I'll be right back."
BLURB
Bad girl meets bad boy. Not quite forty, successful Chicago realtor Kitty Paige likes her sex raw and edgy, and sees no reason to limit herself to just one man. Enter Jared Jacobs, wealthy rancher and race horse owner, who views his sex life as a series of splendid love affairs and sets out to make Kitty next on the list. Will their explosive chemistry lead to love, or is it just lust?
BUY LINKS
Amazon      Barnes & Noble      Smashwords      AllRomance
REVIEWS
The Romance Reviews: Top Pick Boundaries are pushed and it's a race to see who wins. But falling in love lets everyone win, as Kitty and Jared find out. Everything about Kitty and Jared was amazing. Laurie P.
Amazon Readers: Kitty and Jared are my new favorite characters. I love this book. It kept me on edge because Kitty was so unpredictable, which gave this story its twist and turns. Cheryl B.   The writing is excellent, and there's more to the wounded heroine than the facade she presents. Nicely done, Adriana. M. Varhalmi
Goodreads Readers: I loved Kitty and Jared.  Both are strong willed characters who will not run from their attraction. The Best Man is excellent. Sheila G. This is my first experience with these authors (co-written) and I loved it! Kitty has no clue what is going to happen when she meets Jared at her daughter's wedding. Jared sees a vision in yellow and knows that he's got to conquer. And conquer he does, in all the right ways. Kathryn.
Click on the links to travel to other Hop participants: