Welcome to Midweek Tease, hosted by Angelica Dawson, where authors tease you with a little something to help you stay warm till the weekend…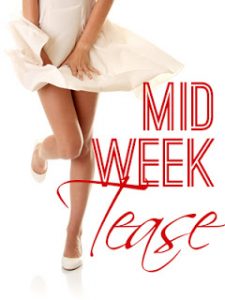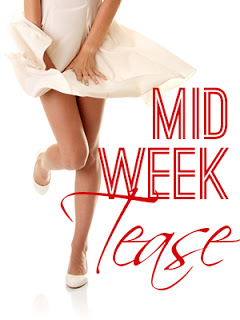 She's desperately seeking a sex tutor – what if he demands total control? 
BLURB
Desperate for a crash course in lovemaking, Bobbi Jo Martin seeks out her childhood best friend. A successful contractor with NASCAR dreams, Jack Day has never forgotten her—but how will he protect his heart?  In a moment of sheer genius he decides to play the role of master…
WARNINGS: Explicit sex: m/f, f/f; ménage: f/f/m; light bdsm; anal play; sex toys
EXCERPT
"I won't hurt you," Jack said. "That, I promise. But you will follow my instructions, or you'll find out how intertwined pain and pleasure can be."
"You're kidding!" Bobbi Jo's eyes widened with shock.
"Do I look like I'm kidding? What will it be?" Jack chuckled, taunting her. "Are you joining me in the classroom, or are you going to run back to your tight-assed banker?"
Bobbi Jo's hands rose to her reddening neck.
"Just talking about sex has your heart pumping strong, doesn't it?" Her slight shake of the head told him what he already knew.
"Damn, you're going to be an able student. I don't wait well, Bobbi Jo. Are you in or out? Your master is about to ring the bell. And I'll let you know when it's time for recess." He tilted his head.
Bobbi Jo parted her lips. "I'm in."
REVIEWS
4.5 Stars at Romance Junkies: "One hot ride that you won't want to miss!"
5 stars at Goodreads "Jack is not a wham, bam, thank you ma'am type of guy. He is about building up, teasing, lingering, then satisfying. He teaches her and provides Joy as another teacher…
BUY LINKS
Cherry Tune-Up is now available at both Sea to Sky Books and Amazon

Sea to Sky Books is a new retail e-book vendor dedicated to indie-pubbed books and authors. We've just started placing our books there – check them out. You'll find some of your favorite authors!
Ready to be teased some more? Click to travel to the other spicy excerpts: