Welcome to another round of My Sexy Saturday, where authors offer seven words, sentences, or paragraphs from their work for your entertainment. Be sure to click on the graphic at the bottom of the page and visit the other participants.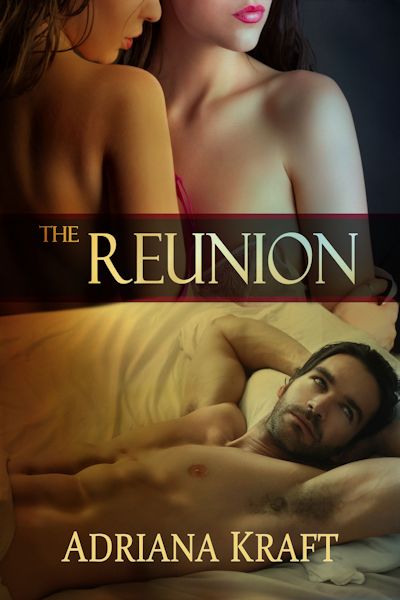 Here's more from The Reunion to whet your appetite – it's Sarah's first night in California. She and Adam are having dinner at a restaurant when he tells her one of his rules, if she wants to stay, is commando, at all times, staring now:
EXCERPT
Her hands disappeared under the table. He wet his lips.
"Don't you want me to tell you what I'm doing?" Her voice became sultry. She didn't wait for him to respond.
"I'm inching my dress up over my thighs. There. You look so fierce when your jaw is set like that. In case you wondered, I'm wearing bikini panties."
She leaned back fractionally. "I have both thumbs hooked over their waistband. I'm raising my butt. To throw off anyone who may be watching I'll lean over and kiss you."
Her soft lips burned his. She sat back down and grinned broadly. "I'm sliding them down my legs. First one foot, and then the second."
She paused and scowled at him. "I won't crawl under the table and blow you. But here is a memento of this little kinky display you concocted. Enjoy."
She laid her hand on his crotch. He grabbed for it, but she jerked away and smiled triumphantly. His fingers curled around her bikini panty.
~ ~ ~ ~
The Reunion will be released at Amazon September 15. ARC copies are available for interested reviewers.
BLURB
Dark and brooding, Adam Granger was always the bad boy out of reach—but now he's in Sarah Atkinson's bed, the morning after their twentieth high school reunion. When Adam beats a retreat to his Pacific Palisades estate, former good girl Sarah throws caution to the wind and pursues him.
Petite copper-skinned Maria Ramirez greets Sarah at Adam's front door. The former exotic dancer doesn't challenge Sarah's assumption she's the maid—how long will it take the dark-haired beauty to figure out Maria is Adam's live-in lover? Better yet, how long before Maria can entice her into their bed?
Determined not to rock his hard-won lifestyle, Adam resolves to push Sarah past her sexual limits so she'll leave. When she stays, he watches helplessly as the two women fall in love with each other. Will they shut him out? And, if they let him in, what must he sacrifice?
CONTEST
Subscribe to my monthly newsletter (upper l.h. sidebar) and leave me a comment to be entered for this month's prize, a $10 gift certificate!
Click on the graphic below
to link to the other Sexy Saturday posts: