This morning I ran across a fabulous post from Get Lusty for Couples – Seven ways to Prolong Foreplay: http://getlusty.blogspot.com/2012/12/7-ways-to-prolong-foreplay.html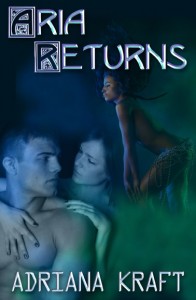 In a marvelous convergence of real life and fantasy, it also happens that I spent the morning editing a prolonged erotic scene in our upcoming full length paranormal erotic romance, Aria Returns (forthcoming 2013, Extasy Books). Hubs and I invented (we think) the timeless love goddess Aria as a device to bring sacred sex and ancient wisdom to contemporary couples. In Colors of the Night, she rescued a hopeless marriage from the brink of divorce. In Aria Returns, she helps our heroine leave an abusive relationship, reacquaint herself with sex as play, and ultimately discover sacred sex. We hope our heroine will ready herself for a real relationship with our hero – but that gets ahead of our story!
In the scene I'm editing, Aria coaches our couple to the brink of orgasm and back not just once, but over and over, helping them prolong their heightened state of arousal and build toward the most all-encompassing orgasm either of them has ever experienced.
You'll have to wait another month or two to read how Aria did it, but in the meantime, please enjoy these tips from a real-life coach to heighten your pleasure!