Series: Meghan's Playhouse, Book One
April, 2009     ISBN 978-1-60313-429-3
Whiskey Creek Press Torrid: EBook
Novella, 28,000 words
Cover by Jinger Heaston
What could college English professor Caitlin Shanahan ever have in common with the brash carpenter Kurt Davis?  Meghan Keenan, that's what.  The twenty year old sprite decides to bring the unlikely pair together through sharing her sexual delights with each of them.  Town-gown relationships have never been better…
Heat Rating




 Explicit sex: M/F, F/F; Menage: F/M/F; anal sex; sex toys
MEGHAN'S PLAYHOUSE BOOKS ONE AND TWO: Seducing Cat and A Woman for Zachary
EBOOK

PRINT
REVIEWS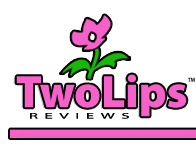 4.5 Kisses …left me waiting and wanting to read more? Seducing Cat also contained a wry humor that I found amusing and only enhanced it that much more. Adriana Kraft is a force to be reckoned with and I cannot wait to read more from this very talented writing team! ~ Joni

Getting Naughty Between the Stacks: Watching Cat bloom under Meg's tutelage was fascinating. It kept you reading to see how far Cat would go. This is very erotic with tons of hot sex. ~ Nanny
BLURB
Level headed English Professor Caitlin Shanahan has finally earned tenure and purchased the century-old two-story house of her dreams in the college town of Burntside,Wisconsin—at thirty-four, she'd better face facts: her future is teaching college and writing plays, not falling in love.  So why is she so drawn to foxy little hometown actress Meghan Keenan, who's rented her upstairs apartment, or worse, to the girl's gorgeous hunk of a lover Kurt Davis, a brash carpenter who's never even been to college?
Twenty year old Meg has a plan. First she'll seduce the reluctant professor; then she'll share her sexual delights with both Cat and her brawny carpenter, and when she's successfully brought them together, she can make her escape and explore what's beyond the only town she's ever lived in.
Kurt can't stand the up-tight professor who's hired him to build a gazebo and refurbish her old house—the house he wanted for himself. Even if Meg succeeds, he knows Caitlin would never look at him twice.  No need to go there in his fantasies…
EXCERPT
Caitlin locked the office door and headed back toward the stage to find Kurt so they could at last discuss set design.  He'd probably given up on her by now and gone home.
He wasn't working on the set.  The entire building was quiet.  She loved the silence of a theater nearly as much as the laughter and applause of the crowd.  The green room door stood open and beams of soft light spilled into the hallway.  She made her way in that direction.
She stepped through the doorway and quickly backed up into the shadows.  What the…?  She couldn't believe her eyes.
"That feels so decadent, Kurt."
Meg's voice, heavy with desire, assaulted Caitlin's ears.  Kurt's shoulders were bent low over the slight woman as he suckled a breast.  Meg stood on her tiptoes; her hands were stuffed down the back of Kurt's jeans.
Neither of the lovers sensed her presence.  Caitlin's lungs tightened.  Kurt smacked his lips loudly.  Caitlin's toes curled when she saw him bite down on Meg's nipple and tug at it with his teeth.
"Wow," Meg chirped.  "Do that again.  You have me so blazing I'm not sure how long I can stand it."
Kurt did as asked.  "We're the only ones left in the playhouse," Meg moaned.  "I can't wait.  At least bring me off with your fingers."  She slid her hands out of his pants and began to unzip her jeans.
"Whoa," Caitlin hissed, stepping into the light.  "Can't you two wait at least until you get home?"
Kurt turned slowly to smirk at her.  Meg shifted around to stand in front of him.  She didn't bother to cover her bare breasts.  At least she didn't lower her jeans zipper any further.
"Cat," Meg said, grinning easily.  "We thought you'd left by now."
"Apparently," she huffed in response.  "As you can see, I haven't."  She couldn't take her eyes off of Meg's elongating nipples.  They were even longer now than when Kurt had been playing with them.
"Is there anything else we can do for you?"  Meg folded her hands neatly at her waist.  If Meg's smile grew any larger, she might have to be fitted for a halo.
Caitlin knew she wasn't looking at any angel.  Angels didn't display their naked breasts like it was an everyday thing to have them stared at and admired.
Caitlin swallowed and frowned, trying to ignore the ache in her own breasts.  She shook her head frantically.  "No.  But we will have to talk about this later, young lady.  I can't have the two of you frolicking about here like this is some sort of private love nest."
Spinning about on her heel, Caitlin didn't wait for a reply. Even so, she couldn't avoid hearing Meg's giggles.  And Meg's question to Kurt: "I guess I'm in trouble now.  Do you suppose she's going to spank me?"
"Don't you wish?" Kurt growled.