. . . in whatever way you celebrate this season of returning light. Ancients have marked this transition for as long as we have records, awed by the miraculous reversal of the ever-lengthening nights as winter descended.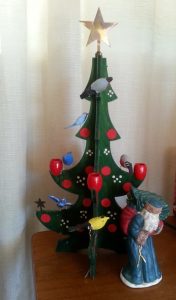 At our house, we celebrate Christmas. We also honor all celebrations that recognize the gift of life, the return of the light, and the call to love our fellow human beings, the earth under our feet, and the universe that surrounds us.
We hope your celebrations are filled with people you love, lots of laughter, and great memories.