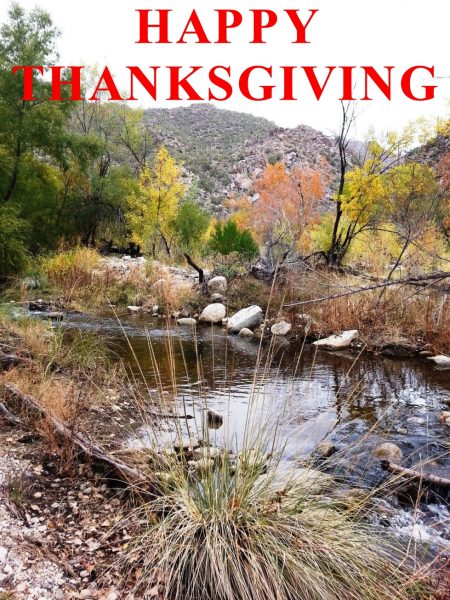 A slice of Arizona we are grateful for: Sabino Canyon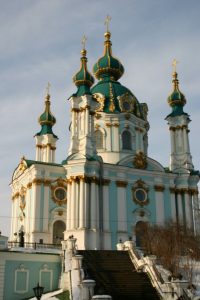 The Heroine of I Am Not for Sale, Nadja Petrov, is grateful to be living in America after growing up under the communist thumb in Ukraine, and I am grateful for a ten-day trip to Ukraine a couple decades ago that became our inspiration for her character.
The people I met in Ukraine on that trip had so many stories to share with me about what life was like before and after Ukraine became independent from Communist Russia in 1991. Mr. Kraft and I wanted to be able to convey some of this background in our novel, so we have set it in 2005.
Our heroine, born in 1976, was being groomed for the Russian Ballet, but all that came to an abrupt halt in her fifteenth year, when the regime changed. I think if you asked her today, she'd be grateful her life took a different path and brought her to America.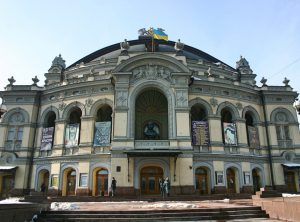 I was fortunate, however, to be able to attend a Ukrainian Ballet performance of Prokofiev's Cinderella while I was in Kyiv, at the Kyiv Opera House, pictured here.
Nadja is grateful for the presence of her mother's sister, Aunt Yvett, in her life, especially since the death of Nadja's mother two years before our story opens. Yvett gives us a vehicle for some of the older Ukrainian memories, especially the role of the Orthodox church, which was outlawed until 1991. I heard stories of families secretly staying in touch with priests and taking their children to be christened under the cover of darkness. While in Ukraine, Yvett helped make sure the faith did not die, and she brought it with her to America. Perhaps surprisingly, there's an entirely different side to Yvett's character—she supplies Nadja with explicit videos to enhance her, um, skills.
So yes, Nadja is deeply grateful for the turn her life has taken – but to probe any deeper into her gratitude would give away too much of the story. We hope you'll want to find out for yourself – and we wish all our readers a very Happy Thanksgiving!
Blurb
It's nothing personal…
It all seems simple enough—Ukrainian immigrant Nadja Petrov is determined to hold on to her thriving new coffee shop, Nadja's Literary Cappuccino, and Java Beans District Rep Kevin Langley is equally determined to move into her North Iowa town with a franchise and run her out of business.
He scopes her out, she keeps a watchful eye on him, and the sparring begins. But there are other players involved, and the web of intrigue soon threatens Nadja, her shop, and her aunt as well as Kevin, his potential franchise, and his son. Within this cauldron simmers a sexual attraction between Nadja and Kevin that catapults them to overcome their fears of intimacy and commitment. Their lovemaking is tender and raw. Their love is nearly lost in tragedy—can it survive doubts, fire, and even a death?
Review
Five Stars from N. N. Light: "The romance is so hot, you may have to call the fire department. But it's the character development throughout I am Not for Sale which makes this such an incredible story." https://www.nnlightsbookheaven.com/post/i-am-not-for-sale-bookreview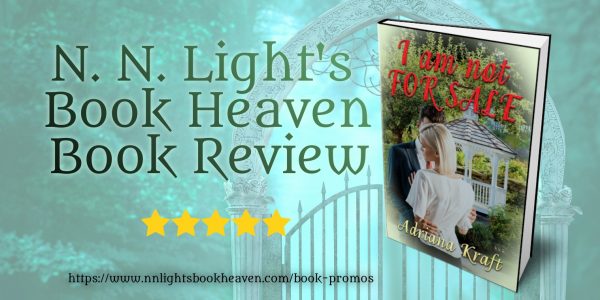 Buy Links
Amazon https://www.amazon.com/dp/B09L7WQH12/
Barnes & Noble https://www.barnesandnoble.com/w/1140503297
Kobo https://www.kobo.com/us/en/ebook/i-am-not-for-sale
Smashwords https://www.smashwords.com/books/view/1115419
ExtasyBooks https://www.extasybooks.com/I-am-Not-for-Sale
GoodReads https://www.goodreads.com/book/show/59582104
BookBub https://www.bookbub.com/books/i-am-not-for-sale-by-adriana-kraft