#FreeDownload Heat Wave (Riders Up Book 2) Danger, suspense, stunning race horses, courageous heroines #MFRWAuthor
Have you ever lived through a blistering hot summer drought in the Midwest? We have. We've also watched family farms go bankrupt and be forced to sell out to corporations.
That's what inspired our story line in Heat Wave, Book Two in our Riders Up series set in the horse racing industry. In 2000, recently widowed Maggie Anderson is sitting pretty with her family's Iowa farm and a substantial life insurance payout. But she's watching her neighbors fall behind and yield to the auctioneer's gavel. Then she reads a newspaper article about nearby Prairie Meadows racetrack, where the recently added casino gambling has increased the purses for winning horses. She grew up with horses. Maybe it's a pipedream, but Maggie decides to take a gamble with a portion of her savings and start a racing stable.
She needs a trainer, and we just happened to have one handy. Ed Harrington was a burr in Cassie's side in Cassie's Hope (Book One), always needling, sometimes flirting, often causing trouble with her new flame, Clint Travers. Since then Ed has fallen on hard times, but he's a good man. Maggie's insurance agent recommends him, and our plot thickens.

To celebrate the upcoming Kentucky Derby, Heat Wave will be free at Amazon this weekend, starting Friday, April 20.
http://www.amazon.com/dp/B00JZ6GW6G
Of course, it's always free to read at Kindle Unlimited.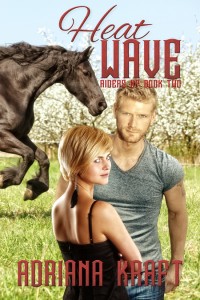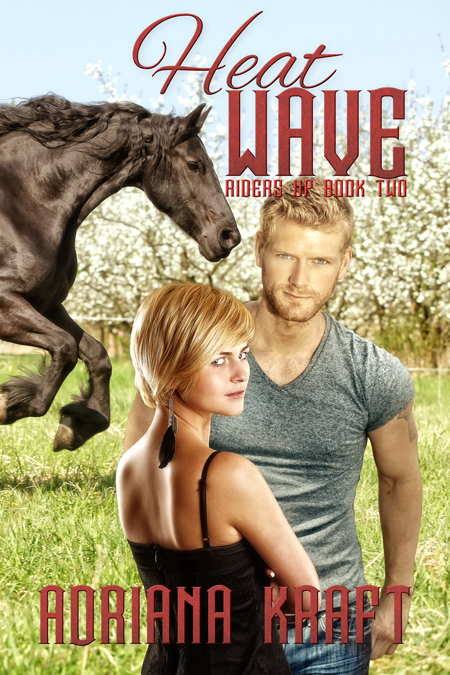 BLURB
Hang onto the land – but at what cost? Feisty widow hires ace racehorse trainer to salvage her family's heritage. Can they survive escalating threats to life and limb?
During an oppressive Iowa summer of drought and farm foreclosures, widowed Maggie Anderson makes a bold decision: She'll merge her love of horses and her family's three hundred and twenty acres into a horse farm and try her hand at nearby Prairie Meadows Race Track, where racing purses have just been augmented by the recently added casino gambling.
Down on his luck after being falsely accused in a racing scandal and banned from training, former Arlington Race Track trainer Ed Harrington has skulked home to Des Moines to drown his sorrows and wait for the dust to clear. He's unprepared for the piercing robin's-egg-blue eyes of pint-sized Maggie Anderson, who finds him at a flophouse and offers him a job. Can he pull himself together and meet the challenge?
As the two forge a tumultuous working partnership, they soon discover someone is out to get Maggie's farm and will stop at almost nothing to force her off the land. Can they find and stop the culprit before someone is killed? Can they survive the far greater danger unleashed by the raw passion simmering just beneath the surface of their relationship?