On Sale ~ Now through November 30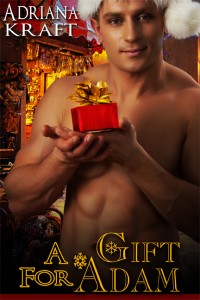 A Gift for Adam ~ $1.79
Sensible Evie Strand from Lawn-and-Garden, devilish rake Adam Grant from Automotive, and a Christmas package mix-up in a hilarious sexy holiday romp!
http://www.extasybooks.com/A-Gift-for-Adam/
"…a very sexy, humorous romance that I will read again."
It's Christmas Eve—what gifts will Mack, Carol and Tara unwrap together?
http://www.extasybooks.com/the-gift-exchange/
"Oh my," Tara gasped. "Santa has sexy, naughty taste."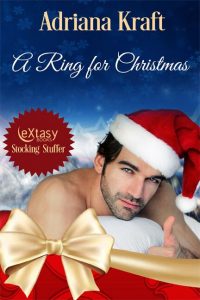 A Ring for Christmas ~ $1.19
A ring for Christmas? Sometimes what you hope for and what you fear are one and the same.
https://www.extasybooks.com/a-ring-for-christmas
Lisa's never told her boyfriend she's bi – what if Meg takes hold of Lisa's problem and runs with it?
Santa's Boss ~ $2.39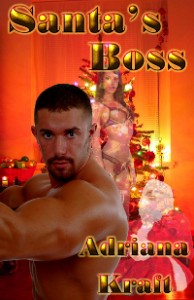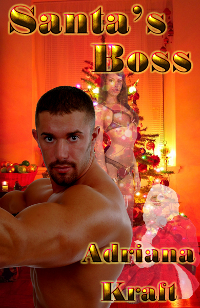 Joy Danser has believed in Santa since childhood—now Nick Polaris and his Gypsy lover show her Santa can deliver an adult package beyond her wildest dreams!
https://www.extasybooks.com/santas-boss