I hope you are safe and well in this perilous time. If you or your loved ones have been directly affected by the Covid 19 virus, our hearts go out to you. Our son has lost a friend who lived in New York City, and a former co-worker with whom I was very close has just been diagnosed positive. We are hoping for the best.
I'm sure many of you, like us, are staying at home, except for essentials like obtaining groceries. We take long walks, take turns doing our core workouts on our living room floor, and of course continue writing.
Whatever you're doing – home schooling children, working on the front lines as a healthcare provider, delivering groceries and supplies for those who cannot shop for themselves, working from home in a job you can do from your computer – I hope you're also caring for yourself, following safe practices, and of course finding time for reading.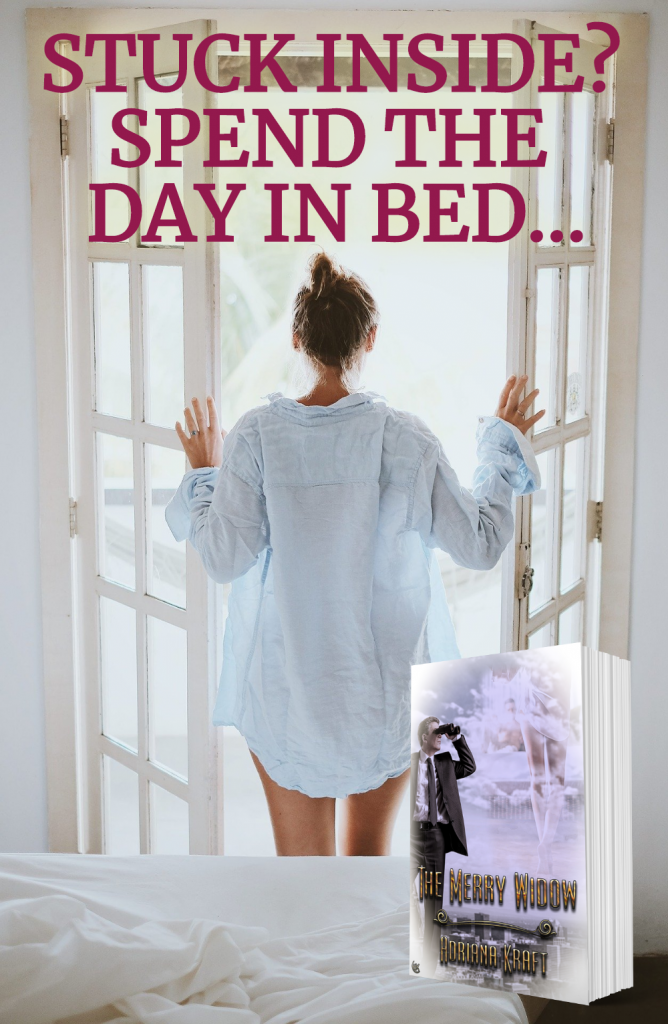 We love this fun graphic, created by N. N. Light. To us, it looks like Merry herself, opening the French doors that lead from her bedroom to her back patio and her beloved gardens. I suspect in our current crisis, living as she does in a north Chicago suburb, she would be able to spend time outside in those gardens, though it might be a tad chilly or even snowy. But our artist caught her in a moment where she's going back to bed to read, and we hope you do, too!
REVIEW

Wow, what an incredible book! Not only is this a gripping romantic suspense, but the heat level is hotter than Death Valley. Merry exploration adds a scorching depth to the story but it's very well done. Merry's pleasure journey is more about her rediscovering herself after years in solitude than having all kinds of sex. The emotions are firmly entrenched and that is what makes The Merry Widow such a wonderful romance. The characters leap off the page with their own set of insecurities and hang-ups. The plot moves at a quick pace with a balance between the erotic romance and the suspense. The ending took me by surprise and I was a little sad to see it end. I grew attached to the characters and wanted to stay in their world a little bit longer. The Merry Widow will be on my keeper shelf and one I will be re-reading again and again. Highly recommend! N. N. Light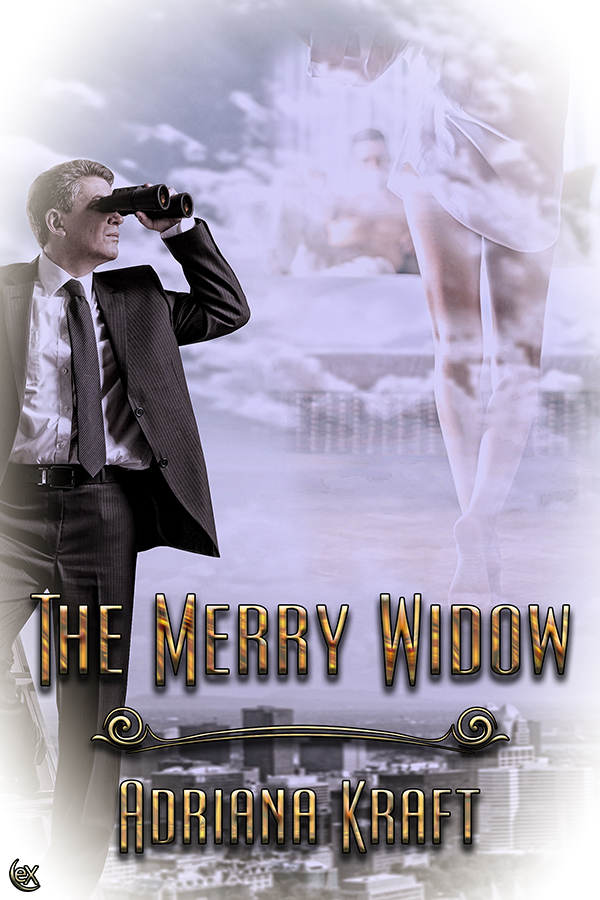 The millennium arrived with such promise—will it deliver for recently widowed Merry Delaney?
BLURB
So much for all the anticipation about the new millennium. Merry Delaney's life is still in a rut and shows no signs of changing. Sex? A fading memory, gone long before her husband actually died. Excitement? Hardly the hallmark of an accountant's life. At forty-two, what can she look forward to?
Until her best friend takes Merry's predicament into her practiced hands. One passionate kiss unleashes possibilities Merry never dreamed of—and she wants to sample them all. Men? Women? Young? Old? Ménage? Toys? Yes, to all, to pleasure, to making up for lost time.
Enter Chicago Detective Jim Barnes, who solicits Merry's help with a mob funds-skimming case. Can the scorching passion that soon smolders between Merry and Jim survive the escalating mob threats of exposure? Having discovered a zest for sex, will Merry ever again be satisfied with one man?
BUY LINKS
Amazon Kobo Barnes & Noble Extasy Books