What exciting news to wake up to!
I Am Not for Sale has been selected as a finalist for Best Book of 2021 in the Steamy Romance category by N. N. Light's Book Heaven!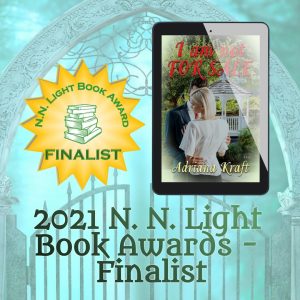 A desperate espresso café owner, a determined coffee franchise rep, a quiet Midwestern town, anonymous threats out of the blue—where does the true danger lie?
BUY LINKS
https://www.amazon.com/dp/B09L7WQH12/
https://www.barnesandnoble.com/w/1140503297
https://www.kobo.com/us/en/ebook/i-am-not-for-sale
https://www.smashwords.com/books/view/1115419
https://www.extasybooks.com/I-am-Not-for-Sale
GoodReads https://www.goodreads.com/book/show/59582104
BookBub https://www.bookbub.com/books/i-am-not-for-sale-by-adriana-kraft
BLURB
It's nothing personal…
It all seems simple enough—Ukrainian immigrant Nadja Petrov is determined to hold on to her thriving new coffee shop, Nadja's Literary Cappuccino, and Java Beans District Rep Kevin Langley is equally determined to move into her North Iowa town with a franchise and run her out of business.
He scopes her out, she keeps a watchful eye on him, and the sparring begins. But there are other players involved, and the web of intrigue soon threatens Nadja, her shop, and her aunt as well as Kevin, his potential franchise, and his son. Within this cauldron simmers a sexual attraction between Nadja and Kevin that catapults them to overcome their fears of intimacy and commitment. Their lovemaking is tender and raw. Their love is nearly lost in tragedy—can it survive doubts, fire, and even a death?
REVIEW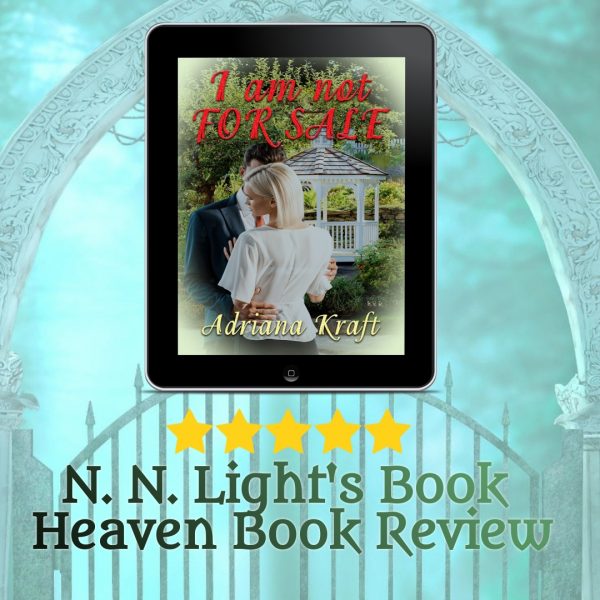 Five Stars from N. N. Light: "The romance is so hot, you may have to call the fire department. But it's the character development throughout I am Not for Sale which makes this such an incredible story." https://www.nnlightsbookheaven.com/post/i-am-not-for-sale-bookreview