The Breeder's Cup Races are here! Today and tomorrow, Nov. 2-3, 2018, at Churchill Downs. Apart from the Triple Crown, this weekend is probably American Horse Racing's most prestigious and exciting weekend! Two days of the best of the best, competing in over a dozen races.
We love horse racing and used it as the setting for our romantic suspense series Riders Up. To celebrate this year's Breeder's Cup, Book Four: Detour Ahead will be free at Amazon Friday and Saturday, November 2-3. Each book in this series can be read as a standalone.
FREE BOOK LINK http://www.amazon.com/dp/B00RPT6YJA/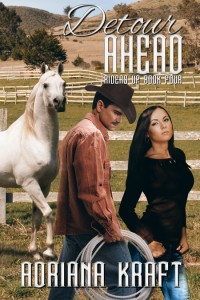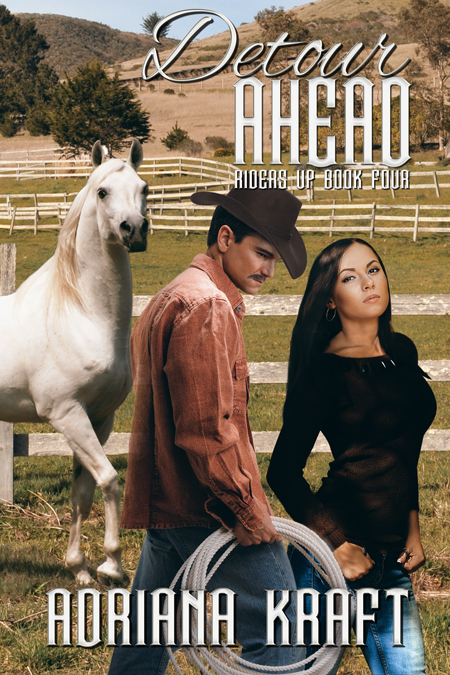 BLURB
Threatened race horses, city slicker attorney, sexy California wrangler—what can possibly go wrong?
Hot-shot Chicago prosecuting attorney Traci Steele works tirelessly keeping rapists off the street to prevent other women from suffering the hell she's endured, so she resists her friends' insistence that she take a two-month R&R in their California Live Oak condo—until they persuade her to help their rancher friend as a private investigator.
Though he runs the stables at Live Oak, well-muscled mustached wrangler Scott McCord much prefers working with the race horses he trains at his ranch, and he can't believe his old friends have sent a greenhorn female to help him with horse troubles.
The improbable dance between this mismatched pair barely fits in around the escalating suspense of whoever's after Scott's horses. Traci is as tenacious in her sleuthing as she is terrified about her inability to ever love a man. Can Scott succeed in gentling her – like he does his horses – before she flees in panic?