Posts Tagged 'Suspense'
A Dark Prequel to Digital Velocity (The McAllister Justice Series Book 1)
by Reily Garrett
Welcome to MidWeek Tease, where authors share tempting snippets to tide you over till the weekend. A huge shout out to author Angelica Dawson for hosting our blog hop every week!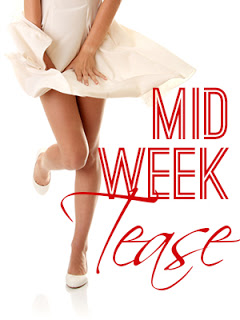 The Painter is a Lady is now available in paperback!
Available in EBook from the following retailers: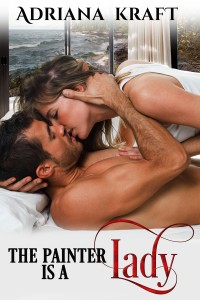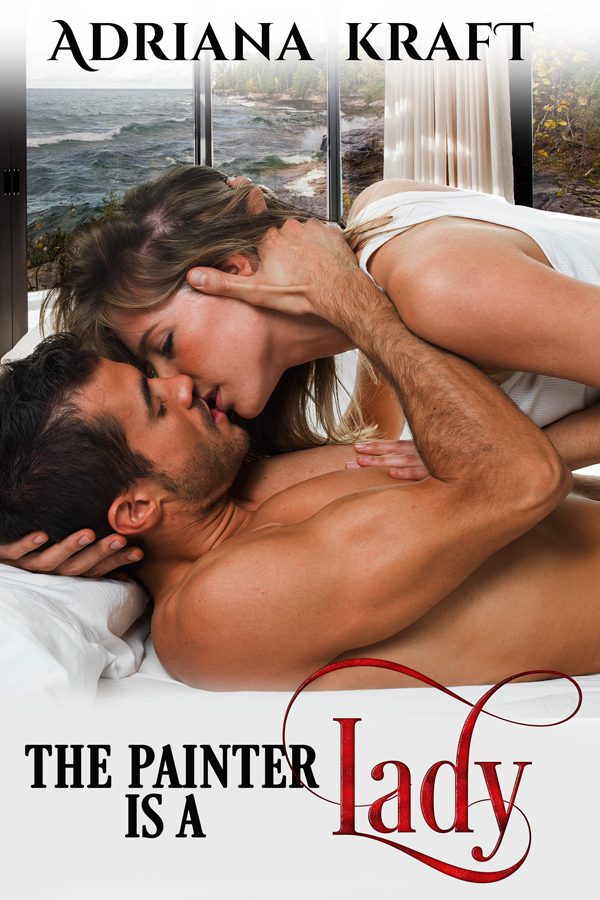 Secrets. Trust. Courage.
Who will knuckle under first—
The war hero?
The spirited single mom?
Or the former high school bully who still hates them both?
Word count: 74,600
Genre:
Romantic Suspense
Heat Level:
Three flames
BLURB
When war hero Michael Jarvis returns to his hometown on the shores of Lake Superior, he doesn't plan to stay—he's undercover, investigating a possible sex trafficking ring operating on the Great Lakes. But he does want to sample the pesky girl next door he always turned down—and it wouldn't hurt if she'd clear up a few mysteries of her own along the way.
Successfully established as an interior house painter, Brenda Tower finally has her act together as a single mom—but it hangs by a thread, a secret she'll guard with her life. The return of her youthful crush Michael Jarvis threatens to unravel everything.
Jealousy has inflamed Brett Hill's hatred of Michael and Brenda for as long as he can remember. Revenge will be so sweet—and it will fit in perfectly with his high stakes game.
When the secrets break open, can Michael and Brenda find the courage to trust each other, or will revenge and betrayal triumph?
EXCERPT
Hours later, Michael dried the china, crystal and silverware Brenda had brought out for his dad's birthday party that didn't go in the dishwasher. Tommy had gone to his room as soon as the others had left. No one seemed surprised that Michael had lingered to help with the dishes. More than satisfied with the turn of events, he hummed a show tune while Brenda fidgeted with the last of the silverware.
Remaining focused on scrubbing a stubborn piece of icing from a fork, Brenda muttered, "You're making me nervous."
"What?" He scowled at her profile. "Am I standing too close? Am I humming too loudly?"
Heaving an exasperated sigh, Brenda dropped the fork in the dishwater and turned to face him. "All of the above and much more. You didn't have to stay behind and help with the dishes. I can do this without you. I have for years."
"I'm sure you can. But that's not what's gnawing at you, is it? I thought you were coming around." He stared at her through half closed eyelids.
She blanched.
"You're the one who started the knee play beneath the dining table."
"I know." She shrugged, looking lost. "That was my impish clown, I guess. I can't explain it, Michael. I'm sorry. I dreamed about you for hours on end when I was a kid. I threw myself at you. But you didn't want me then. I was a fool."
"Maybe I was the fool," he replied softly, rubbing the back of his hand across her shoulder.
 ~ o ~             ~ o ~
Lots of fabulous authors have teases waiting just for you – click the links below to travel:

Welcome to Week 8 of the MFRW 52-Week Blog Challenge! This week's topic is How I Choose a Blog Title.
Sometimes we think book titles choose us. Did you ever try to pick something up off a hot stove and go Wow—that's too hot to handle? Yeah. That's the level of heat we hope you think of when you see our upcoming title this July. When Extasy Books proposed their Summer Shorts series, we knew we wanted to write about the swinging mid-life couple who star in our Swinging Games Series. The incident at the stove happened the evening after I saw the announcement – well, and maybe I said some other words, too, but they don't belong in our title. We've had a lot of fun writing Too Hot to Handle. Summers can be brutally hot and humid where our star couple live in Southern Indiana, so we sent them to the Wisconsin north woods to cool off at a nudist resort. Wonder if they'll meet another couple too hot to handle…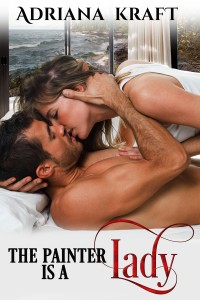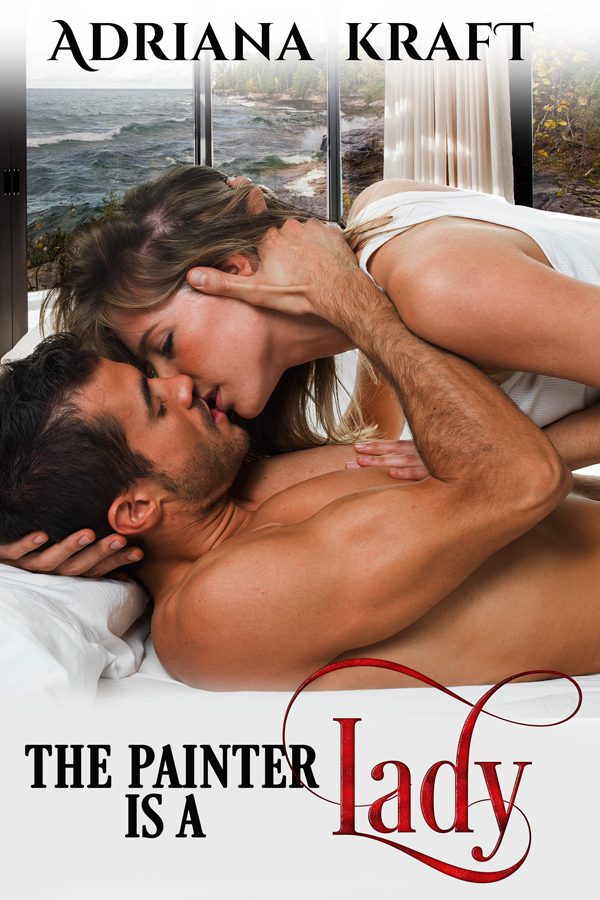 Any little thing in our life can inspire a title or a story. We were driving through Ashland, Wisconsin, headed back home to Minnesota late one spring when we had to stop for a construction van that was double parked unloading supplies. When we took a closer look at the figure in coveralls carrying the materials, we discovered it was a woman. Our son is a general contractor, and at the time he had a female interior painter he relied on for detail work, so our title was easy, and the plot soon followed. The book will be released at Extasy Books March 17.
"Riders Up!" is the call for jockeys to mount and move from the paddock out to the racetrack for the post parade ahead of each horse race. We thought that would work perfectly for our four-book romantic suspense series set in the horse racing industry. The title for Book One was obvious as soon as we had names for our heroine and her horse: "Cassie," and "Cassie's Hope." Once that was in place, we wanted all four books to have a two-word title. We love how our cover artist, Rebecca Poole, created symmetry across the series with the title words.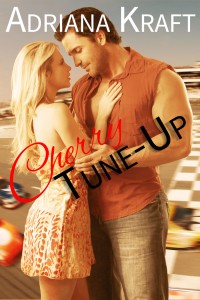 For this last book, the title definitely created the story. Young virgin seeks out her trusted childhood buddy for some sex tutoring so she can please her fiancé on that special night. Cherry Tune-Up says it all, don't you think? Wonder who she'll choose for the next tune-up…
When you're browsing for books, what grabs you first and makes you look again? It can be a close race between the cover and the title – but for me, the title wins out. Titles are almost certain to have come from the authors, while covers are more likely to have a host of other contributors and decision makers behind them.
Click on the links below to hear about other authors and their titles!