Stay Sexy ~ Conversation with top selling author Cassandra Carr!
Cassandra Carr joins us today for Stay Sexy – find out what the Ellora's Cave Cavemen inspired this fabulous author to do!
ADRIANA: Welcome, Cassandra, and thanks so much for being our first "victim!" As you know, hubs and I have just launched a new weekly column on our blog, Stay Sexy. Both of us have faced some health challenges, and we've thrown ourselves into learning and doing whatever's in our power to maximize our health and our future.
Over the last year we've noticed other erotic romance authors posting about weight loss, diet issues, workouts and health challenges, so we decided it would be great to involve you and others like you in the conversation and give our readers a chance to benefit from what you've learned.
You drew my attention because sometimes on Facebook you've posted about successful loss of weight and fitting into a new clothing size. So my first question is, what are the health-related changes you've been focused on recently – what are your goals?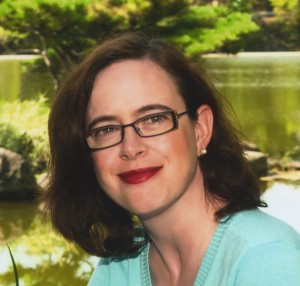 CASSANDRA: There's a rampant history of diabetes in my family, so I was focused on weight loss and reducing my sugar intake. My cholesterol, etc., is pretty good, so I wasn't worried about that kind of thing. But I could definitely stand to cut out some of the sugar and high-fructose corn syrup I was consuming.
ADRIANA: Good for you! Health issues are behind our lifestyle changes, also – heart issues on my husband's side, late onset diabetes plus Alzheimer's for my mom.
What prompted you to begin making this change?
CASSANDRA: This is going to sound silly/funny, but meeting the Cavemen at Ellora's Cave Romanticon conference. The idea had been in the back of my mind for quite some time, but when I met them and saw the commitment they'd made to their bodies it was inspiring. The fact that commitment resulted in ten smokin' hot guys didn't hurt, either. 😉
ADRIANA: I totally love this, not silly at all! So it's a combination of health and decadent inspiration! Here's a confession – even though health is my major motivator, vanity is a close second.
Is there a particular person or event that serves as inspiration and motivation for you?
CASSANDRA: Not really, other than what I mentioned above with the Cavemen. Mostly it was just getting to the point where I was ready to sacrifice and do what it took to lose the weight.
ADRIANA: This is what I wish we could package and hand out to peeps that need it – that magic moment of decision and commitment, whatever triggers it!
What about these changes has been most difficult for you?    
CASSANDRA: Weaning off of/staying off of Pepsi. I was about a one can per day drinker, which is a lot less than many people drink, but even that's too much.
ADRIANA: Agreed! I've never been a big pop drinker, so I'll cop to my husband's story here – HUGE coke drinker. His academic office used to feature a pyramid of coke cans…And, high fructose corn syrup is one of the worst offenders, health-wise. So kudos to you and him.
When you bump up against one of these hurdles, what are your most tried and true tactics for overcoming it? What works for you?
CASSANDRA: It depends on the circumstances. If it's hard to control what I'm drinking (i.e. there are few choices, etc.) I forgive myself. If it's something I can control, I try to drink something else I like, such as Diet Raspberry Snapple.
ADRIANA: I agree, forgiveness is crucial – it's what enables us to pick back up and get on track again. Personally, I've come to love water and hardly ever drink anything else (well, unless it's a little wine…).
What do you find most rewarding so far?   
CASSANDRA: Fitting into clothes I haven't worn since before I got pregnant nearly five years ago!
ADRIANA: Totally! Here's a confession – I also reached my pre-pregnancy weight in 2012, but said son just turned thirty one…So here's another piece of advice: it's never too late! That also leads me to another question for you – did you set a target weight loss, and have you reached it?
CASSANDRA: My target weight loss was getting back to the pre-pregnancy weight. I'm not quite there but it's only three or four pounds more, so I'm optimistic.
ADRIANA: You go, girl!!
Sometimes we start out with one purpose and goal, and as we get going, we find that the changes we're making spill over into other areas of our lives, hopefully in a good way. Has anything like that been happening for you?
CASSANDRA: While I'd like to say I've started exercising an hour a day and have tons more energy, that's not been my experience so far. I'm not a big fan of exercise, but I do have a trainer for my bike (it makes a regular bike into a stationary bike), so I'm planning to set that up so I can bike during Sabres games. They play 3-4 times a week now, so that could be a lot of exercise!
ADRIANA: Sounds like a plan! Hubs and I decided finding something fun to do together was crucial – but we no longer have young kids taking up all our spare time, so it's been a tad easier. X-Box 360 Dance Central did the trick!
CASSANDRA: We have the four-year-old, but we did buy a dance game for our Wii because she loves to dance. Really need to fire that baby up. 😉
ADRIANA: What has been the reaction of other people you're close to? (family, friends; support? Any undermining?)
CASSANDRA: My hubby eats healthy for the most part since he's got cholesterol issues, so he was supportive. I haven't had anyone trying to undermine me, which is good.
ADRIANA: That's the best kind of support imaginable.
Have you written a character who faces any of these same issues? Tell us about him or her.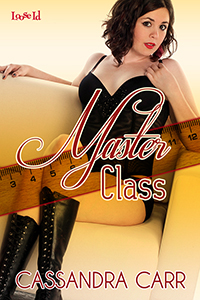 CASSANDRA: I've written several "curvy" heroines. I made a point to do it in Master Class, particularly because it was a BDSM book. People who practice BDSM come in all shapes and sizes and I wanted to show how sexy a woman could be even if she carried around some extra pounds. I was particularly happy when Loose Id was able to find a great-looking model who wasn't a stick figure.
ADRIANA: And what a great cover it is! I do love it when an author writes a heroine real people can identify with. The same is true in the swing lifestyle, which we write a lot of. People of all shapes and sizes – and quite the age range, as well! I think at least in part, staying sexy has a lot to do with loving and enjoying the body you're in.
What advice or tips would you like to pass on to our wonderful readers?
CASSANDRA: Start small. Eliminate one thing at a time. Be gentle with yourself.  Lifestyle changes aren't easy to make.
ADRIANA: Funny, that's the one piece of advice I'd start with, too: start small. Find something you can do and will do, commit to it, and start it. Who knows where one small step can lead!
I can't thank you enough for agreeing to our debut author interview here on Stay Sexy. You've sure given me food for thought, and I know there are lots of readers out there who will find it helpful.
How about it, readers? What works for you? Any questions you'd like to ask Cassandra? Can't wait to hear your comments on what she's had to say.
Have fun, and stay sexy!