Guest Author: Tamsin Flowers
Today we're thrilled to welcome erotica author Tamsin Flowers, here to chat with us and tell us about her new book, Zombie Erotoclypse, just in time for Halloween.
Adriana: Why don't you start by telling us about yourself?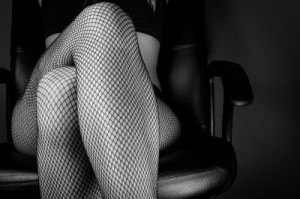 Tamsin: I live in London and I write erotica under the name of Tamsin Flowers – this is my public life! Under my real name I have a whole other life all the details of which are a closely guarded secret – which makes answering your question a little difficult! But I can tell you about my hobby. When I'm not glued to my laptop working, I love taking photographs of graveyards, especially when they're run down and overgrown. In London we have some amazing Victorian graveyards – not just the famous ones like Highgate Cemetary but even the little local church yards. The results can be amazingly atmospheric!
Adriana: Do you read primarily print books, ebooks, or both?
Tamsin: I read both. Given the choice, I prefer reading on my ereader due to its convenience and because it's light. That's particularly relevant at the moment as I'm wading through all the Game of Thrones books and they are HUGE! And of course, as an erotica writer, I like the privacy my ereader affords me.
Adriana: Tell us one thing about yourself people would be surprised to learn.
Tamsin: Well, the people who know me in 'real life' would be surprised to learn that I write erotica! On the other hand my readers might be surprised to learn that I have two university degrees and neither of them is in English. They're in economics and nutritional medicine – about as opposite from creative writing as you can get!
Adriana: Tell us about your writing: How long have you been writing? What genre(s) do you write in? What have you written (short stories, novels, etc.)? What works are currently for sale? Where?
Tamsin: Whoa! That's five questions in one! I've been writing all my life but I've only been writing erotica for the past couple of years. Erotica is my main genre, the one in which I've been published, but I have WIPs in other genres – young adult/contemporary romance – that will hopefully see the light of day soon. Most of my stories that have been published so far are in erotic anthologies for a variety of publishers – Cleis Press, Xcite Books, House of Erotica and Go Deeper Press – and I have quite a lot more anthology stories due to come out in 2014. I also have three novellas in the pipeline and now I'm moving up to write longer works. My current release, however, is a solo collection of five shorts called Zombie Erotoclypse and I think the title pretty much gives away what it's about! To find out more about my books, visit www.tamsinflowers.blogspot.com
Adriana: What made you chose to write erotic literature in particular? Is there any other genre you'd like to write? And if so, why?
Tamsin: I started out with erotic literature just by chance – I came across a call for submissions on the internet and thought, Hey, I could do that!  So I gave it a try, sold a story and the rest, as they say, is history. I liked it so much, I stuck around.  But I'd love to write a really tight, tense thriller one day. I get so much satisfaction out of reading them, particularly when they have a clever twist in the tale, that I'd love to write one myself.  Who knows? Maybe one day…
Adriana: Are you a plotter or a pantser?
Tamsin: I'm definitely a plotter, in infinite detail – and then when I'm writing I go right off at a tangent and have to plot everything all over again!
Adriana: How do you get ideas for your stories? What inspires you?
Tamsin: Anything and everything inspires me – from a remark I overhear to a face in the crowd, a snippet of a story in the paper or something from my own past. I soak up details like a sponge and then churn them around in my brain until some sort of plot or story or character gels.
Adriana: Any advice for those who want to write?
Tamsin: At risk of people throwing books and shoes at me, I don't believe there's such a thing as writer's block. If you seriously want to write, just sit down and write, even if you scrap most of it later. Your writing talent's like a muscle – the more you use it, the stronger it gets. If you think you're blocked do a few writing exercises to loosen up and have a few different WIPs on the go at once that you can switch between. But you know the phrase – just do it.
Adriana: What's the most useful book on writing you've ever read?
Tamsin: I would really recommend books by Sol Stein.
Adriana: Who are your latest crushes (celebrity, book character, or otherwise)? Do you ever keep those people in your mind when writing your own works?
Tamsin: Current crushes: Jesse Pinkman, Tyrion Lannister and Eddie Redmayne – and yes, I do sometimes try to capture the essence of some crush or other for one of my own characters.
Adriana: If you could pick anyone in the world to be the cover model(s) on your latest release, who would it be?
Tamsin: Definitely Eddie Redmayne – those bee-stung lips…swoon…
Adriana: Do you have a favorite character out of all the ones you've written? If so, who is it and why is s/he your favorite?
Tamsin: I really like the lead character, Jed Marshall, in my story Lucky Mascot which appears in Go Deeper Press' anthology Huddle. In the words of editor Angela Tavares: "Tamsin Flowers' narrative in Lucky Mascot reminded me at first of Bret Easton Ellis. This was the deal winner. There's something, you know, a little Less Than Zero about it: a kid of some privilege; previous history with drug use; confident, but bored and wanting to be elsewhere, anywhere, than where he is—until he takes a walk and stumbles upon the superstar pitcher, who's up too late for someone with a important game the next day. So, Jed, the narrator, and Dick (that's right—Pitcher Dick Gunnison) negotiate a way to ease all nerves and get the potential MLB candidate off to dreamland. It's glorious how quickly they move to the solution that ends in release and relaxation for them both."
Lucky Mascot was the first m/m story I wrote and set in a world I knew nothing about – American college baseball – so to receive such praise was really mind-blowing. But why I think Jed Marshall works is that for some reason, I really managed to get inside this character's head, which can sometimes be hard when you're just writing a short story.
Adriana: How can fans find you? (web, blog, social networking links, etc.)
Tamsin: I have a blog Tamsin's Superotica and a website www.tamsinflowers.blogspot.com.
Twitter: @tamsinflowers
Facebook: Tamsin Flowers
Adriana: Tell us about your latest release – we'd love an excerpt, too!
Tamsin: My latest release is a solo collection of short stories called Zombie Erotoclypse – find out more about it and where to get it on the Zombie Erotoclypse page on my blog.
Here's a short excerpt from a story called I Was a Teenage Zombie Virgin:
EXCERPT
Teenage virgin zombie John has just been rescued from a baying mob of healthy humans by a girl he used to know before he became a zombie. She saved him for the sake of her brother who, when bitten by a zombie, was taken from the family and killed.
Like I said, every zombie has the vestige of the human he once was flickering inside him, and at that moment, I forgot our differences.  I forgot that I was zombie and she was a healthy girl.  I forgot that all I wanted to do was fuck her and then eat her and I caught her up in my arms and held her tight against my chest.
Great sobs pulsed through her for a couple of minutes, then she sniffed loudly.
"So you see, I couldn't let them take another boy away from his family."
She looked up at me, her dark hair curling in sweaty tendrils round her forehead, her liquid brown eyes full of trust.  I bent my head and I kissed her.  I kissed her in a way that I'd never kissed a girl before I was a zombie.  Our lips met, hers so soft compared with mine, rough and chaffed and scabby.  Her mouth opened and her tongue glided against my mouth, applying a gentle pressure until I let it slip inside.  I can't say how it must have compared with her other experiences of kissing, though it was obvious she'd had some, but for me it was sublime.  Fireworks and flares went off in my gut and a burning sensation made my cock surge forward against my cut-offs.  I heard a low, guttural moaning, like an animal in pain, and took a moment to realize that it was me.  I held her close against my chest and through the thin fabric of our T-shirts, her nipples felt like rough pebbles.
Her arms slipped round behind me and started pulling up my shirt and I followed her lead, drawing her tank up to reveal the soft curve of her belly.  It made me catch my breath and I felt suddenly dizzy.
"Eve," I managed to grunt, not knowing where to put my hands—onto the soft flesh now revealed or to carry on pulling the garment off her.
"Shhhh," she whispered in my ear.  "Come."
She stood up and tossed her top to one side.  Then, as I gawped, open-mouthed, at her small, perfect breasts, she grabbed my hand and led me up the stairs to her bedroom.  This room was junk food free but there were clothes all over the floor and the bed sheets were tangled and grimy.  Did I give a shit?  It was literally months, probably more than a year, since I'd been in a bed and here I was, diving into the softness with the most divine, half-naked angel.