Today we're thrilled to welcome back the lovely and talented Tabitha Rayne, here to tell us about the eagerly awaited final book in her trilogy. Don't forget to comment to enter in her giveaway for Book Two, Taking Flight!
The Meeting Point Tour
Surviving in Heels
Hello! Hello Adriana Kraft 😀
It's so lovely to be here again – I visited 2 years ago when the first book in my trilogy came out – read here – how can 2 years fly past so quickly? I'm amazed. Today I'm here to chat about the final book, The Meeting Point, but first…
I've always fancied myself as a bit of a survival expert – like a lady version of Bear Grylls but with high heels and a vintage bra. I'm sure I would be fabulous at making pretty little snares from leather thongs or stripped willow bark. I'm sure I would be wearing lovely furs from the prey of said snares and my hammock of bracken and vines would be more cosy and comforting than the softest bed. What do you think? Sounds so easy doesn't it? The flint and steel would ignite the bone dry tinder on the very first strike and my little Swiss Army Knife would never get blunt. I think I must mention to you now that my books are erotic romances – the romance extending beyond the relationships – you may have gathered this already 😉
Seriously though – my characters are forced out into the wilderness with dwindling natural resources impeding their survival – but of course they are all driven on by one thing – love. Well, two things: love and sex. I think that gives them a pretty good reason to survive and thrive, don't you?
I hope you fancy a read!
I thought that to entice you to follow my tour, I'd put consecutive excerpts every day. Here is no 4 of 10 😉
It may be rather saucy in places, so please use discretion if you are prone to blush 😀
To see where else I've been or am going – click here
The Meeting Point – The final book in The Clockwork Butterfly trilogy
EXCERPT
The farm was another rather austere building and Deborah's eyes craved the characterful little cottages from her life before. There must still be some, she just hadn't seen one for so long. Just as she was about to reach the entry gate, she caught a glimpse of herself in a window. Disheveled and shabby. She'd never be allowed in—especially smelling of horse and lust. A pang of irrational guilt tugged at her chest. She didn't want the first thing Marcus smelled from her to be another woman's sex, lust, and horse sweat. As she sneaked into one of the stables to wash herself as best she could in the trough tap, she mused that he would probably be smelling of the exact same thing—minus the horse sweat.
She would have to do. Fear and excitement bubbled in her chest as she peered out of the stable, stalling as much as she could. What if he didn't recognize her? What if she didn't recognize him? Worry circled in her mind as she put one foot in front of the other and finally arrived at the entrance.
Two uniformed women barely registered Deborah as they swept open the surprisingly lavish doors and ushered her inside.
There were women everywhere. The place vibrated with the excitement emanating from every single one of them, including Deborah, who was almost nauseous with the thought that somewhere in this very building, her lover breathed and lived. It had been a long eight years, and emotion welled in the pit of her solar plexus as she remembered the nights of longing and loneliness. The trips into ultimate unity to find her lover on that perfect spiritual plane of orgasm where their souls had collided on occasion. It had never been enough, and Deborah's knees began to give way as the enormity of what was about to happen overwhelmed her. Blackness oozed into her peripheral vision and she felt her physical self ebb away. She was used to leaving her body—ultimate unity had made sure of that—but this time she didn't want to surrender into the oblivion. This time she needed to feel the reality of the physical. She tried to fight as her eyelids fluttered and closed, but it was no good, the sensation of falling took over…
Blurb – The Meeting Point
A story of love, freedom, and the future of mankind. Deborah Regan has broken free from the prison where she's been unjustly held for the past eight years. The scale of the devastation to the land outside is overwhelming. Toxins have taken hold, and the planet is dying. Deborah vows to find her lover Marcus and flee to the safety of the hills where their story first began.
Marcus is one of the few remaining men left on earth, and Deborah finds him held captive at a pleasure farm where he is kept to service rich and powerful women. Escape for him is complex and dangerous. They can only hope that the trio who helped Deborah before will come to their aid. Marcus has heard from his clients over the years of a mythical place with its own microclimate that toxin clouds seem to miss. He is sure they can find it and will be able to build a future together.
Mae, Lena, and Angelo feel compelled to find Deborah and Marcus who they know have a special connection that might prove essential to their survival. They make haste to track the couple and realize the plan they have chosen is fraught with danger and conflict.
Will they make it to the utopia Marcus dreams of?
Content Warning: contains graphic sex scenes with multiple partners, including m/f and f/f sexual interaction, strong language, and end of the world shenanigans
*The explosive climax to Taking Flight and A Clockwork Butterfly.
BUY LINKS
Book 3: The Meeting Point – out now! And what this post's been all about:
Beachwalk Press   Amazon UK   Amazon.com
Other books in the series:
Book 1: A Clockwork Butterfly Now Available for only 99c!
Beachwalk Press   Amzon Com   Amzon UK
Book 2: Taking Flight – now available – comment on any of my tour posts and I'll pop you in a draw for a copy of this one – if you can't wait, here's the buy links:
Beachwalk Press Amazon.com Amazon UK
Bio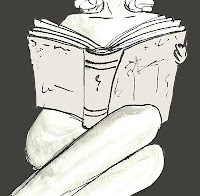 Tabitha Rayne has been told she is quirky, lovely and kinky – not necessarily in that order or by the same person. She writes erotic romance and as long as there's a love scene – she'll explore any genre.
Her short stories are included in anthologies from Cleis Press, Ravenous Romance, HarperCollins Mischief, Xcite, Oysters & Chocolate, Burning Books Press and House of Erotica. Her novella, Mia's Books won a Reader's Choice Award with TwoLips reviews. The Meeting Point is the third book in The Clockwork Butterfly trilogy from Beachwalk Press.
Tabitha also has a passion for art and takes great pleasure in painting nude ladies.
TabithaRayne.co.uk
Facebook
Twitter
Brit Babes Blog
Spicy Author Blog
Amazon Author PageUK
Amazon Author PageUS – provides an up to date book list
Goodreads Author Page
Thank you for reading – I hope you all thrive – heels or no heels! X x
Click on the tour graphic for other stops on Tabitha's tour!