Welcome to another round of My Sexy Saturday, where authors offer seven words, sentences, or paragraphs from their work for your entertainment. Be sure to click on the graphic at the bottom of the page and visit the other participants, and don't forget to scroll down and enter my giveaway!
EXCERPT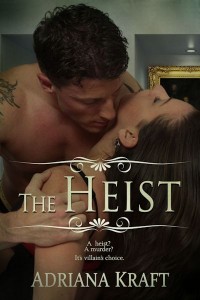 "You are perceptive." She traced his jaw line with a finger.
He grabbed her wrist. "Careful, woman. I'm not sure I can be patient again."
She giggled softly. "What if I were to tell you I'm coming to Chicago in two weeks to attend a museum conference? Will you be in the city?"
It was his turn to gulp. "You'd be traveling?"
She nodded, giving him what he was learning was her daring glare. "And apparently we both know how horny I get when I travel away from Elk Grove. Perhaps you'll be willing to help me take care of that problem now that you've had a little sample of what I have to offer."
Ted leaned over with his hands on his knees and took three deep breaths. He straightened. "Damn, you are something else. You want to stay at my place?"
She shook her head. "No. That would be far too domestic. We'll meet at my hotel." She gave him a sharp look. "You must know I don't reconnect with any of the guys I invite to my room."
BUY LINK
BLURB
A heist? A murder? It's villain's choice.
A special-order art theft? Tedious, but seamless – until small town museum director Kara Daniels calls in the experts. Furious her favorite trio of priceless impressionist paintings has been stolen from its traveling exhibit on her watch, Kara is determined to save not only the paintings, but her future in the art world. She'll stop at nothing to entrap the thief.
Ted Springs knows the underbelly of the criminal world a little closer than he might like—but he's turned it to good advantage, first as a police officer, and now as detective for the Upper Midwest Arts Council. His job? To guarantee the security of the valuable paintings in the Council's traveling exhibits.
Heat sizzles when Ted and Kara collide—can they work together, before it's too late?
Click on the graphic
to travel to other hop posts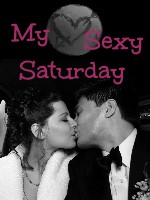 Comment to enter for a $10 gift certificate, a download of Cassie's Hope, and a cover flat of The Heist signed by myself and cover model Scott Nova! Ten second prizes of signed cover flats. Tweet the giveaway and like my FB page for more entries.